POSTS
Wild Turkey & Four Roses Distilleries
- 3 minutes read
- 631 words
Our visit to Wild Turkey was sadly a short one. We had a packed schedule that day and if we were to make all of the stops we'd planned, we'd need to have arrived bang on time to hit the tour running. As it happened, we arrived just as the tour minibus left the car park. Bummer.
What wasn't a bummer, however, is where Wild Turkey are located - above the Kentucky River valley, and this fabulous view:
The valley sides are dotted with towering seven-storey rickhouses, all slowly turning black - the growth of "distiller's mould" - a fungus that grows on rickhouse walls, encouraged by the evaporating spirits inside. In Bourbon-land even the fungus has a myth around it.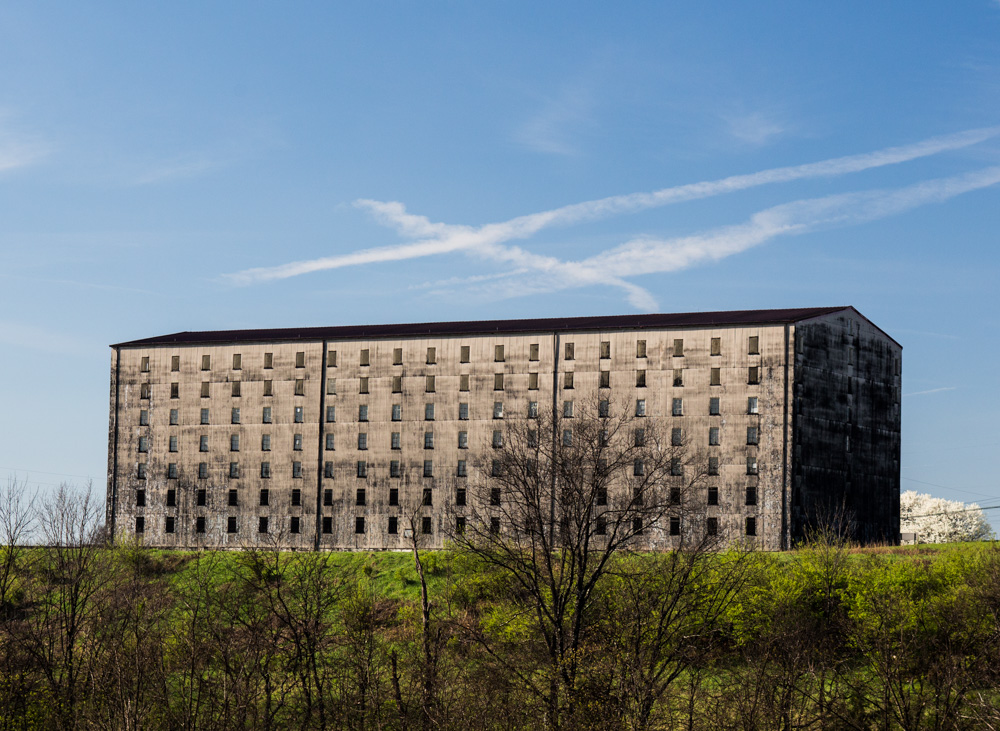 Our next stop was at Four Roses, a few miles down the road on the other side of Lawrenceburg. Four Roses have been making whiskey for well over a century, and following Prohibition, they were the biggest selling bourbon brand in the United States by some distance. However, since those days the brand has had a somewhat chequered history.
In the late 1950s, owners Seagram decided to discontinue the Four Roses brand in the United States, making them an export-only brand focused particularly on the then-burgeoning Japanese market. Just as it had been in the US, it was a roaring success in the Far East, where it became a top-seller.
In the 1960s Seagram reverted to using the Four Roses brand name in the US on cheaply made, poorly produced blended whiskey - not even vaguely related to the product being made for the Japanese market. As a consequence, in the US, for the latter part of the last century, 'Four Roses' was known colloquially as 'rotgut'; cheap liquor only good for alcoholics and street bums. Bad times.
Things changed in 2002, when, following Seagram's demise, Four Roses were passed through various owners (including Diageo), until they were scooped up by the Kirin Company - one of Japan's largest spirit and beverage companies, who immediately set about re-orienting Four Roses' international image.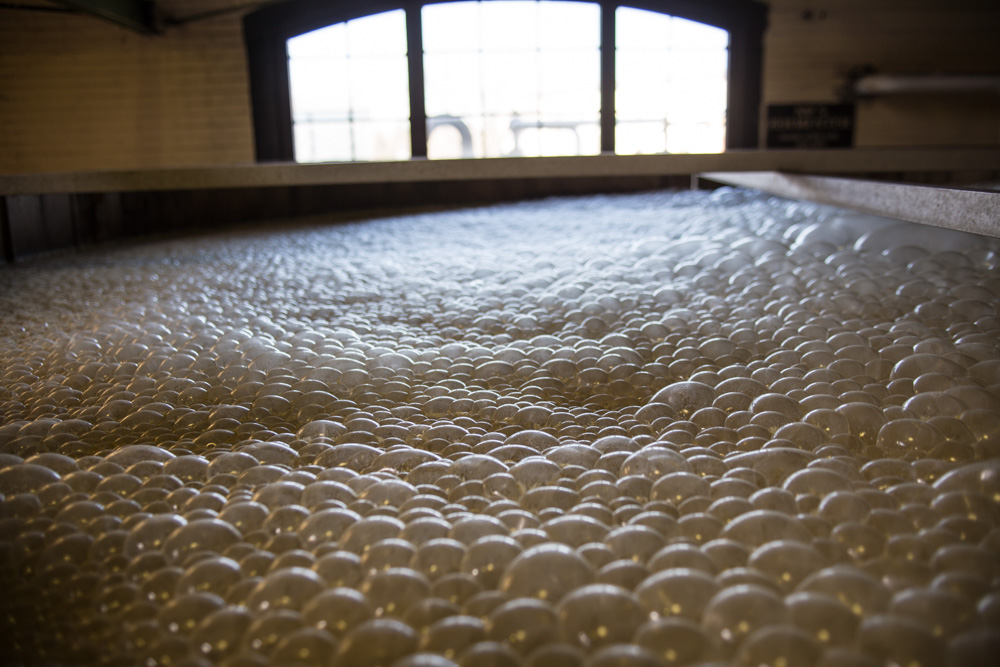 The cheaply made blended whisky was discontinued post-haste, and the whiskey which the Japanese loved so much was brought back to American, and European, shores. And all was well.
It's a lovely story, but we didn't learn it from the Four Roses tour, which was disappointingly haphazard, and delivered by a very inexperienced trainee, who was paired with another guide who was very definitely [calling-it-in](http://www.urbandictionary.com/define.php?term=calling it in), which was a real shame as all of the other distillery guides we met were passionate, enthusiastic and engaging.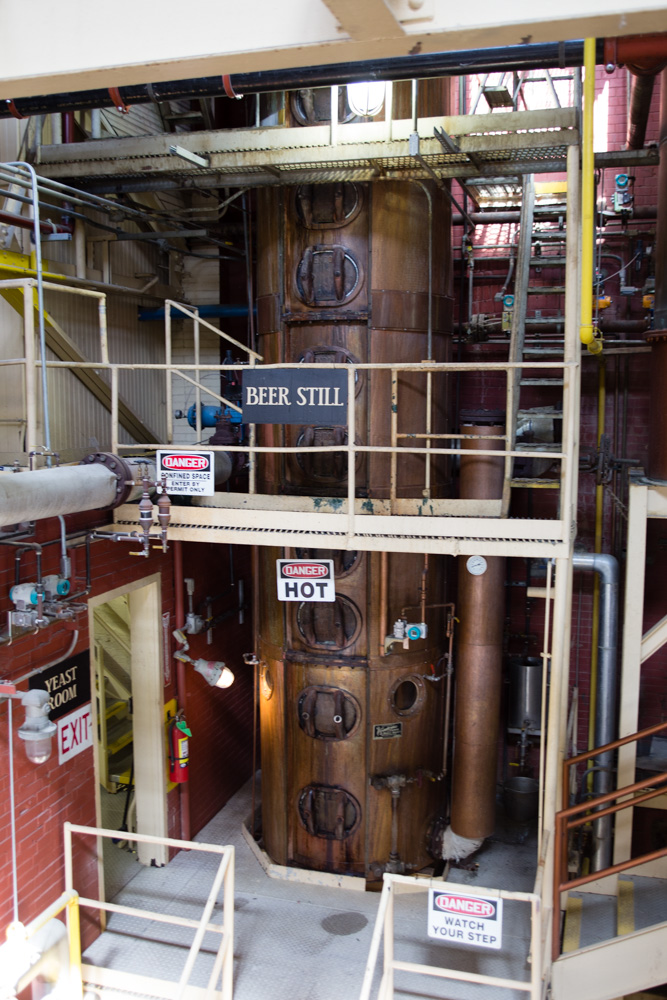 For me, Four Roses produce some of the best and most accessible bourbon on the market today. Their mainline product (Yellow Label) is okay, but they really excel with their Small Batch and Single Barrel offerings, both of which are widely available in the UK, and at decent prices. The Single Barrel retails around £40 here, and for me, it is an excellent sipper for the money. You can spend a whole lot more on other brands and get inferior product.
One thing that was exciting about the Four Roses gift shop were the wide array of available Private Editions - only available at the distillery. They produce 10 different blends of bourbon at Four Roses, each one using a different mashbill and yeast strain, and they mix them in various combinations to produce each of their different products. This ensures continuity of flavour year after year after year. At the gift shop, a number of bottles are made available of each individual recipe. We left with a bottle of OBSO - having now opened and sampled it, I wish we'd got more. A lot more!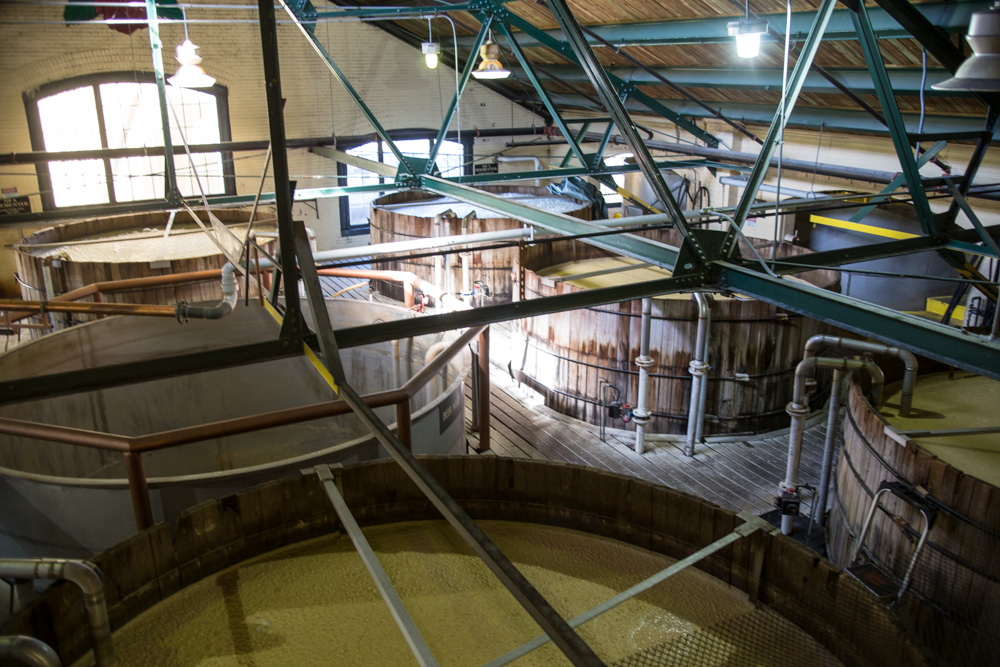 Our next stop on our whirlwind tour would be to visit Maker's Mark, in rural Kentucky.